Discover Excellence in Dentistry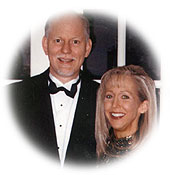 Welcome to the Smile Design Studio of Dr. Gary Thiele! Our Design Studio is staffed by a team of dedicated, highly motivated professionals with a passion for creating beautiful smiles. We integrate outstanding customer service, state-of-the-art technology, and a drive to obtain optimal results for every patient we treat. No matter what your dental goals, we have a solution!
Our design staff believes in forming honest relationships with our guests. When you come to our design studio, we want you to feel comfortable, welcome, and informed. First, we will ask leading questions that help us pinpoint exactly what our guests are looking for. Next, we will take the time to explain each procedure to you and answer any questions you might have, and third, we will schedule plenty of time for each appointment so that you get the care you need without feeling rushed. After all, your comfort, safety, and satisfaction are our top priorities.
Our exceptional technology and equipment reflect our outstanding level of care and give our guests an incredible smile experience and most dramatic results. Modern technology such as Soft-tissue Laser, Digital Imaging, Intraoral Camera, Computerized Shade Matching, Digital Radiographs (x-rays) and a state-of-the-art Photography Studio allows Dr. Thiele to provide convenient, comprehensive care with minimal invasion.
Whether you are seeking a full smile makeover or a subtle change, Dr. Thiele can make your dental dreams a reality. Please contact our Turlock dental office today to schedule a no charge cosmetic dentistry consultation!
Dr. Thiele is "Michaelangelo of the Mouth" – C. Bill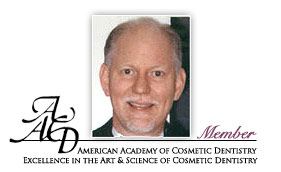 Dr. Gary Thiele loves people, dentistry, and learning. His outstanding clinical skills, friendly chairside manner, knowledge of recent dentistry developments, and artistic vision allow him to combine significant science & magnificent art to give his guests beauty and function in dentistry. To Dr. Thiele, exceeding expectations is just part of the job.
In 1983, Dr. Thiele earned his dental degree from Loma Linda University, then became a Fellow in the Academy of General Dentistry in August 2001—an honor shared by only 3 percent of dentists in the United States. In addition, Dr. Thiele has completed hundreds of hours of continuing education, keeping him in the forefront of cosmetic dentistry.
Dr. Thiele has been an active member of the American Academy of Cosmetic Dentistry since 1995 and is currently a member of numerous other reputable professional organizations, including the American Academy of General Dentistry, American Dental Association, California Dental Association, and the Stanislaus Dental Society.
Dr. Thiele maintains a private practice in Turlock, California. There, he focuses on adult cosmetic and restorative dentistry.

Our small but focused design staff - extensively trained by some of the top institutions in the nation - is committed to achieving optimal results. We bring energy and passion to our work and treat our guests as stars. We will listen to your dental desires and exceed your expectations. We focus on the positive in all situations and keep a sense of humor.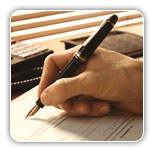 Our mission is to deliver the finest dental care available today. Fine dentistry is truly an investment and our goal is to help you make this investment possible. We are sensitive to the fact that some people may not be able to pay cash for their treatment. Therefore, we offer several alternative payment options for your convenience. To learn more about our financial options please contact us today.

"My experience with Dr. Thiele & his staff has been an exceptional one. Dr. Thiele gave me a perfect smile & he did it virtually pain free! Thanks to Dr. Thiele I will no longer fear the dentist. I was very impressed by the personal calls at home from Dr. Thiele & his staff to see how I was doing."
- R. Greene Denair, CA

"Dr. Thiele and his staff have restored my faith in dentistry. In the past I had a very bad experience which resulted in the loss of two teeth. The day came again when I needed treatment. After some great advice from Dr. Thiele, I chose to proceed. Since then, I have had some cosmetic treatment as well. Now it feels great to smile! My confidence, self esteem and my overall health is better. I truly believe a great smile along with laughter makes for a longer healthier life!"
- T. Rogers Turlock, CA

"I wish I would have done this years ago. Why did I wait so long? I can't believe that you could do this for me!"
– N. T. Turlock, CA

"I went to the Bay area for my veneers, but after seeing what you did for my mother, I wish that I would have had them done by you."
- K. H. Turlock, CA

"Afraid of temporaries? Dr. Thiele makes the best temporaries in town…trial smile. " – Anonymous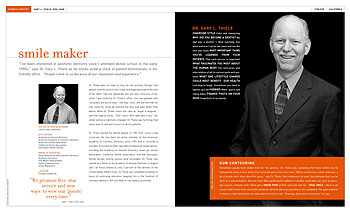 Dr. Thiele was recently featured in the premier Northern California issue of New Beauty magazine! This ultimate cosmetic enhancement guide can be purchased at most businesses selling magazine publications.
Download Dr. Thiele's appearance in New Beauty here. You'll need Adobe Acrobat to view this document.

Featured in New Beauty!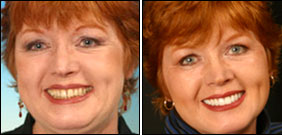 Smile Makeover done by Dr. Thiele. One of six cases featured in the premier national issue and Northern California issue of New Beauty magazine.

Dr. Thiele is a proud tenant of the Tower Health and Wellness Center on Colorado Avenue about half a block south of Emanuel Medical Center. The complex offers a variety of medical and health services, including family practice, orthopedics, sports medicine, plastic surgery, physical therapy and more.


Aromatherapy
Salon Music
Beverage Selection
Cozy Blankets
Neck Pillows
Warm Face Towels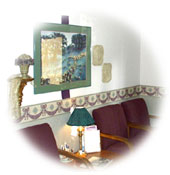 As you enter our comfortable and elegant guest welcome area you are greeted with the pleasant aroma of a burning candle and soft playing music to sooth your senses.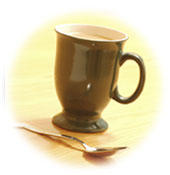 While relaxing in our comfortable and elegant guest welcome area, you can enjoy chilled refreshing bottled spring water, thirst quenching lemonade or ice tea, as well as hot coffee, hot chocolate, or tea.

Each design studio is outfitted with the soothing sounds of a rock waterfall. You are offered a cozy blanket and a soft warmed or chilled neck pillow. For those longer appointments, warm face towels are offered to our guests during treatment to relax tense jaw joints during the appointment and after treatment is completed. Our elegant mirror is perfect for freshening up.